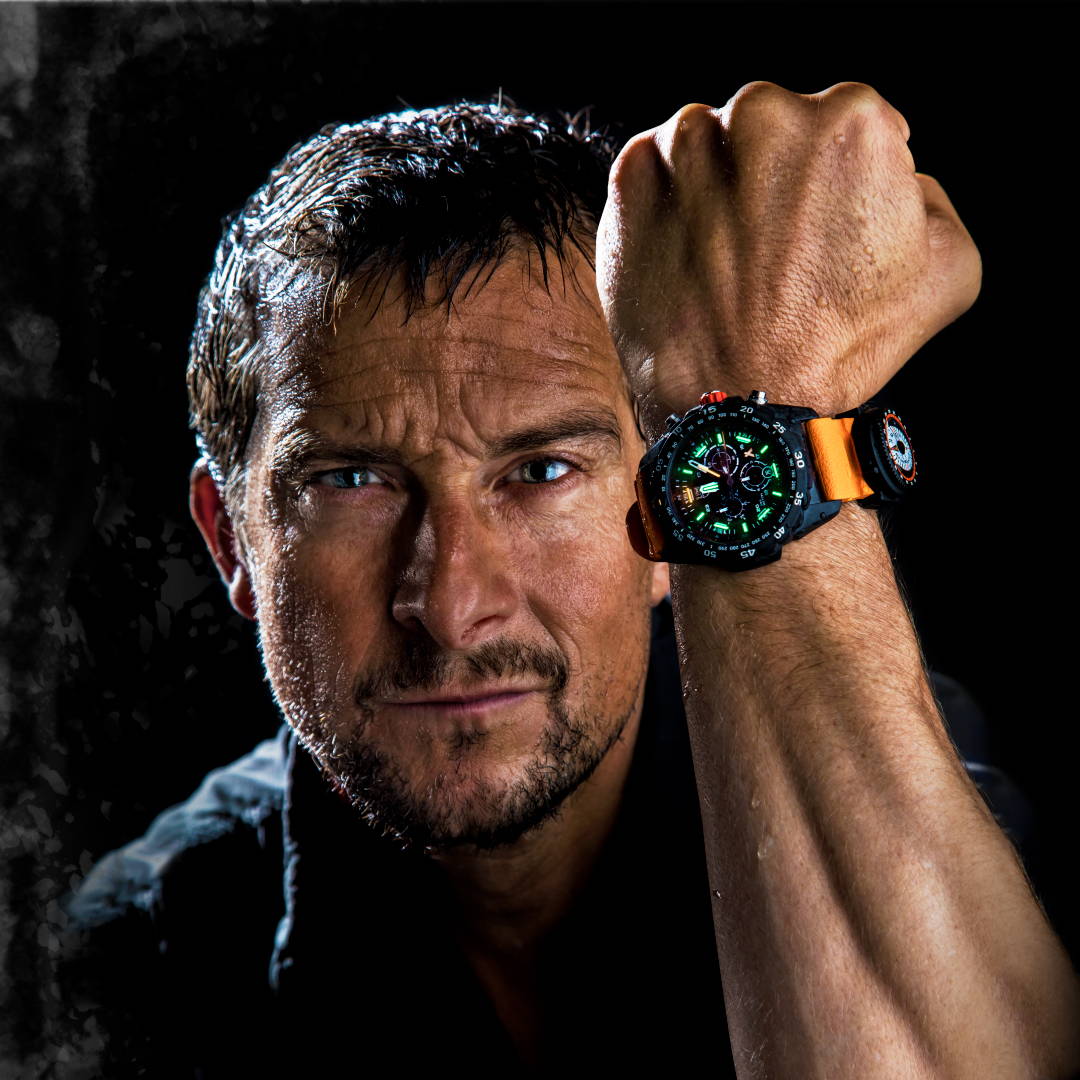 Main base: UK
Mission: Gastgeber von "Running Wild", "You Vs Wild", "The Island & The World's Toughest Race". World Scout Chief Ambassador. UK Chief Scout. Hon Colonel Royal Marines.
Favorite Luminox:Bear Grylls Survival 3749
Bear Grylls, has become known worldwide as one of the most-recognised faces of survival and outdoor adventure. The BAFTA award winning TV host began his journey in the British Special Forces (21 SAS) before becoming one of the youngest-ever climbers of Mount Everest. There is no better watch to be on Bear Grylls' wrist than a Luminox, especially a Luminox which Bear Grylls helped design and develop.
Bear Grylls is an Honorary Colonel to the Royal Marines Commandos, the youngest ever UK Chief Scout and the first ever Chief Ambassador to the World Scout Movement, representing a global family of some fifty million Scouts.
Bear Grylls spielte ursprünglich in sieben Staffeln von Discoverys erfolgreicher TV-Serie "Man vs. Wild", bevor er die NBC & National Geographic Channel-Serie "Running Wild with Bear Grylls" moderierte. In dieser Show hat er globale Stars wie Julia Roberts, Ben Stiller, Präsident Obama und den indischen Premierminister Modi auf Abenteuer in der Wildnis mitgenommen.
"Never Give Up" is a vital attitude for survival in any conditions. According to Bear Grylls, whether you make it out alive will largely come down to you – your attitude and your actions.
This is his story.
Was bedeutet "Never Give Up" für Bear?
The boldest and biggest goals you strive for will inevitably come up against some opposition, because life is never going to make it easy. The truth is, the only way you can get somewhere meaningful, the only way you're going to get your dream, to your goal, is through the door of failure. There are no back doors here. But if it's a goal worth achieving, hang on in there and never give up.
Top of the list, and so often overlooked is to adopt a survivor mindset to never give up. Tenacity, a dogged determination to keep going despite the overwhelming odds. That spirit is key to staying alive. More than any amount of knowledge or skills. Resilience is a muscle that gets stronger when worked over time and that fire inside is in us all, and it can change everything. Couple that with resourcefulness and courage in the big moments, and you have the winning ingredients for the wild and life.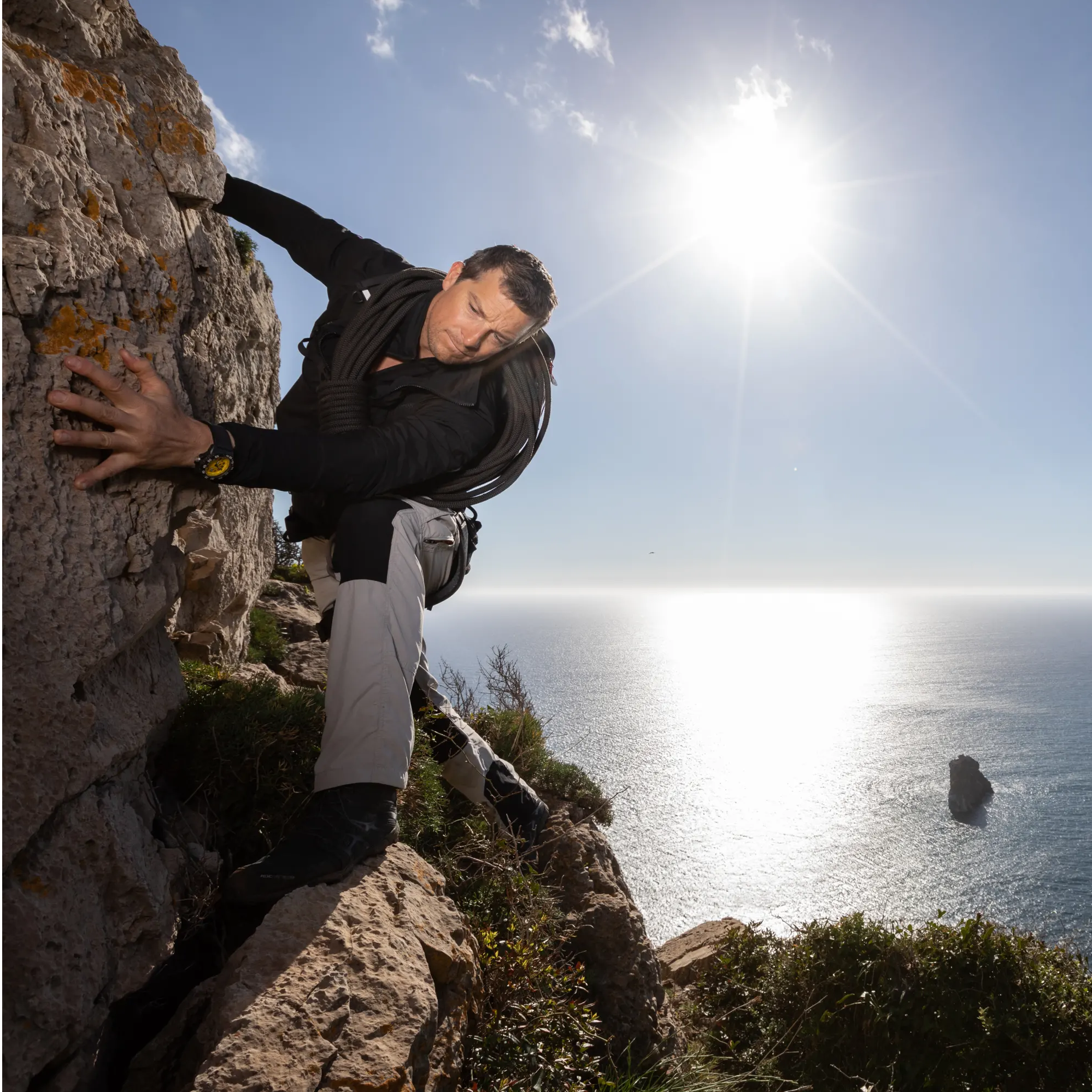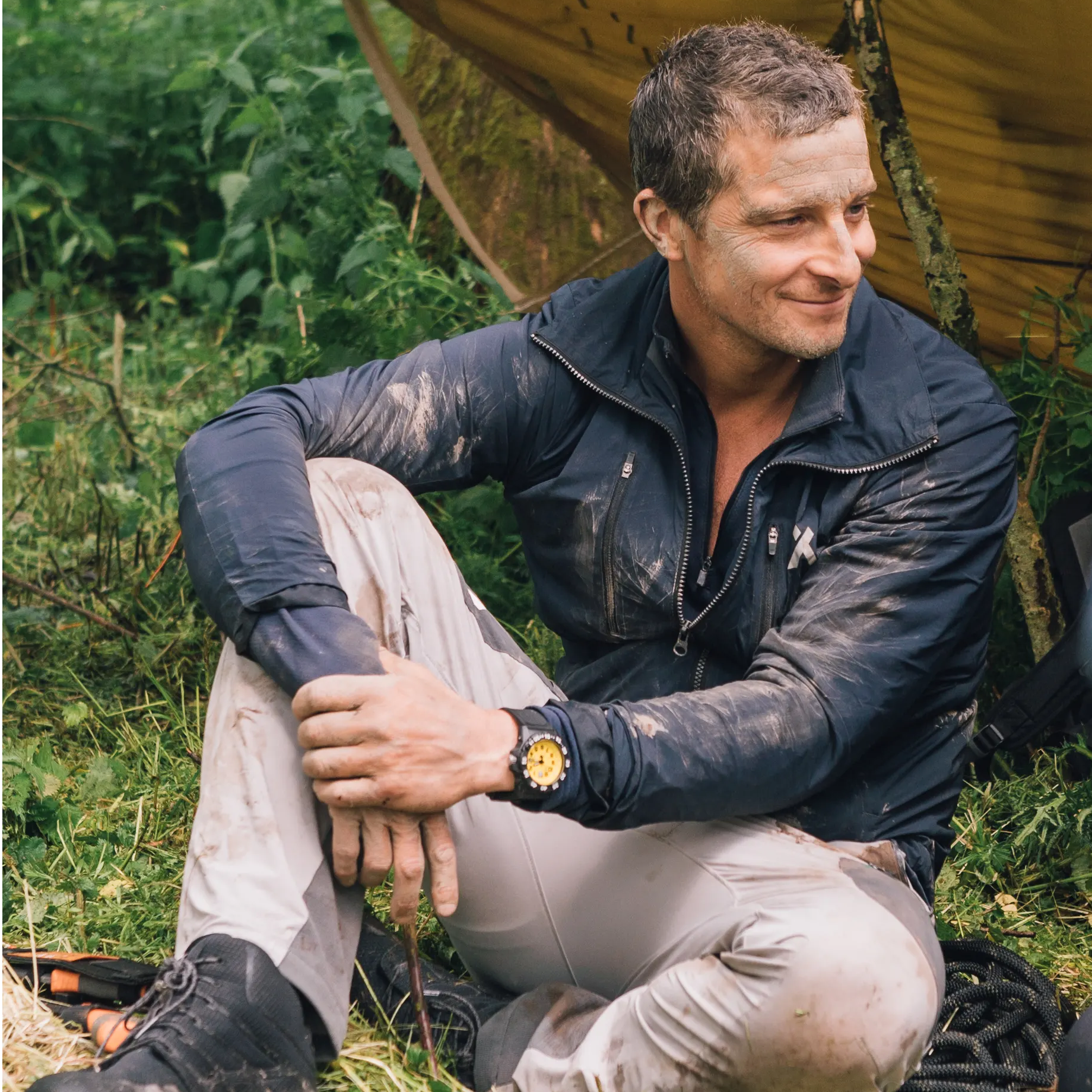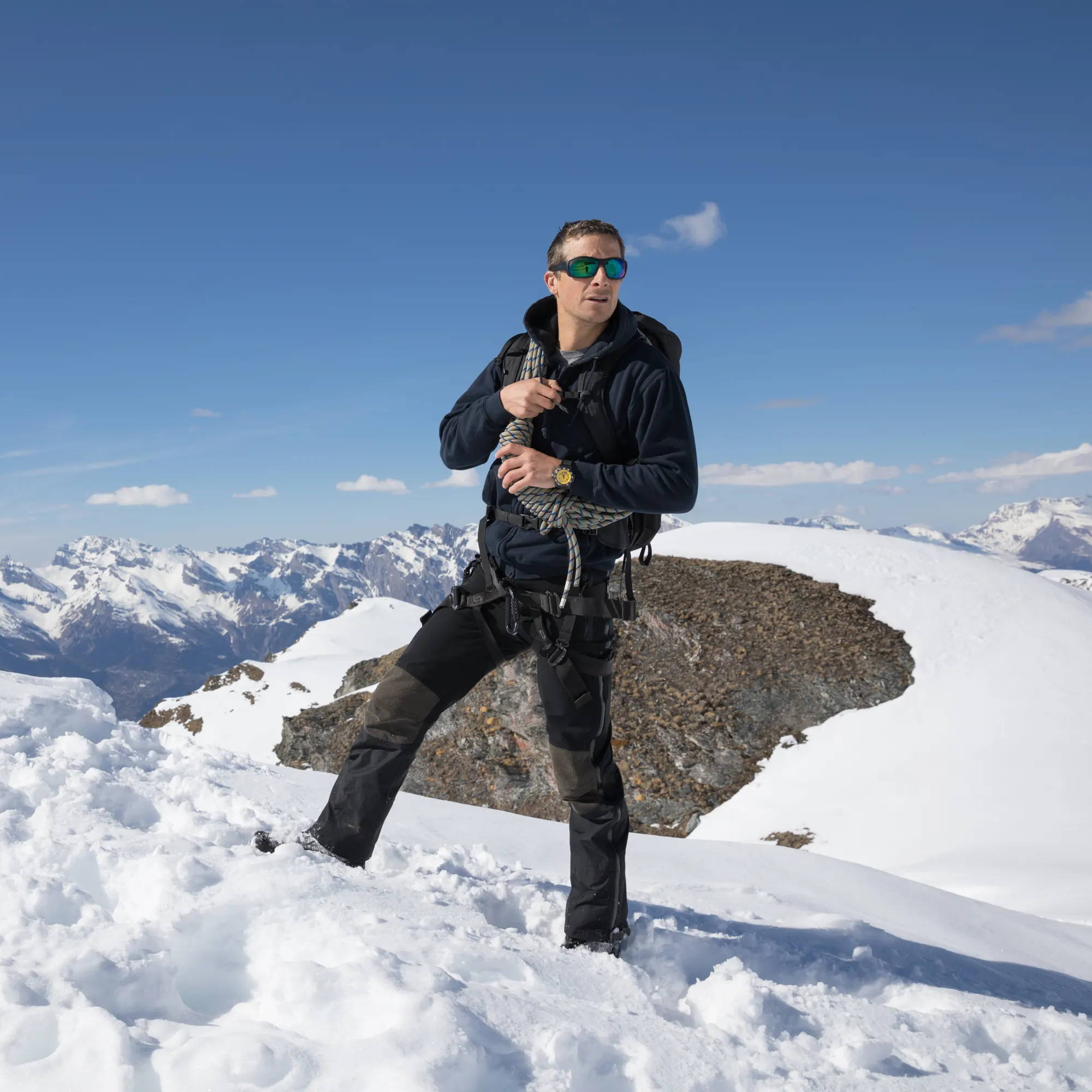 Meet Bear on Social Media