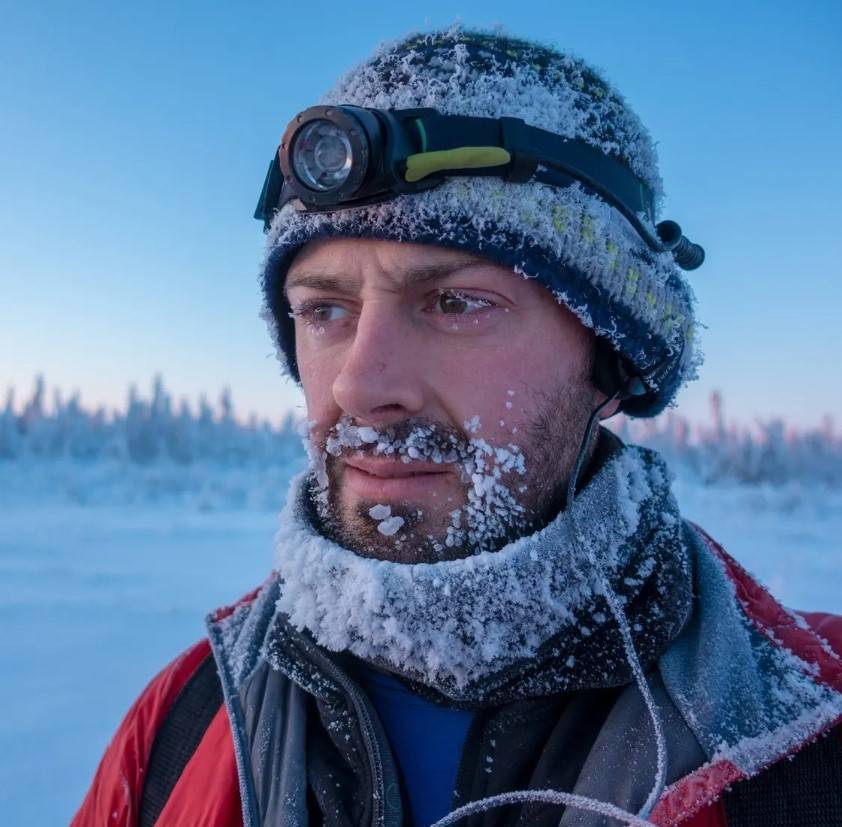 Hauptquartier: Vereinigtes Königreich
Mission: Weltrekordhalter Polarexpedition, Redner, Autor
Lieblings- Luminox: ICE-SAR Arctic 1000 Serie
Alex Hibbert is the world record-holding polar traveler who has skied further on an unsupported Arctic journey than anyone in history. In July 2008, he completed his 1374-mile, 113-day 'Long Haul' return crossing of a new ice sheet route along with team-mate George Bullard. They received no resupplies or physical support and completed the final week on almost no food. This is his story.
Was bedeutet "Never Give Up" für Alex?
Gib. Niemals. Auf. Einfach zu sagen, vor allem, wenn man in einer komfortablen Situation lebt. Erfahrung entsteht jedoch meist erst, sobald genau diese komfortable Situation physisch oder psychisch nicht mehr vorhanden ist. Schwäche oder Misserfolg können dann unermessliche Auswirkungen haben, weshalb "Never Give Up" mehr als einfach nur Worte sind.
Juli 2008 – mitten auf der grönländischen Eisdecke. Meine allererste und ernsthafte Reise in die Arktis hat sich ins Negative gewendet. Mein Teamkollege George und ich hatten bereits über 100 Tage alleine auf dem Eis ohne Unterstützung verbracht. Jetzt starrten wir beide auf eine Schneedecke. Wir hatten die letzte Stunde mit zunehmender Verzweiflung damit verbracht, mit Hilfe einer unserer Zeltstangen unser Nachschubdepot zu finden, das wir vor Beginn unserer Reise dort hinterlegt hatten. Nichts. Nicht einmal ein kleiner Hinweis darauf war übrig geblieben.
Langsam setzte sich bei uns die Realität. Nachdem wir lange Zeit nur mit sehr wenig Nahrung zurechtkommen mussten, hatten wir nun keinen Vorrat mehr für den Rest unserer Strecke. Wir hatten uns vollständig darauf verlassen und mussten die Ostküste nach vier Monaten auf den Skiern wieder erreichen. Eine Entscheidung war gefragt. Geben wir auf und fragen unser Team, ob es eine Möglichkeit für eine Evakuierung via Flugzeug oder Hubschrauber 150km entfernt von unseren Standort aus gibt, suchen wir weiter nach unseren Depot oder machen wir einfach weiter?
Wir waren nicht so weit gekommen (über 2000 km aus eigener Kraft und nun auch mit einem Weltrekord in der Tasche), um jetzt aufzugeben! Wie demütigend wäre es, zum jetzigen Zeitpunkt die Verantwortung an einen Aussenstehenden zu übergeben. Nein! Wir würden unser gemeinsames Abenteuer nun auch gemeinsam zu Ende bringen. Jede Sekunde zählte in diesem Moment und Timing war jetzt der Schlüssel zu Erfolg und Überleben. Wir mussten jeden Tag eine festgelegte Strecke schaffen, bevor unsere Körper unter dem völligen Mangel an Nahrung zusammenbrachen.
Nach insgesamt 113 Tagen, nachdem wir die Reste aus unserem Schlittenboden kratzten und dutzende, versteckte Gletscherspalten überqueren mussten, erreichten wir endlich unser Ziel. In den Stunden, in denen wir auf unsere geplante Abholung warteten, wurde uns erst richtig bewusst, was wir alles geschafft haben. Dass sich der Kampf für uns gelohnt hat.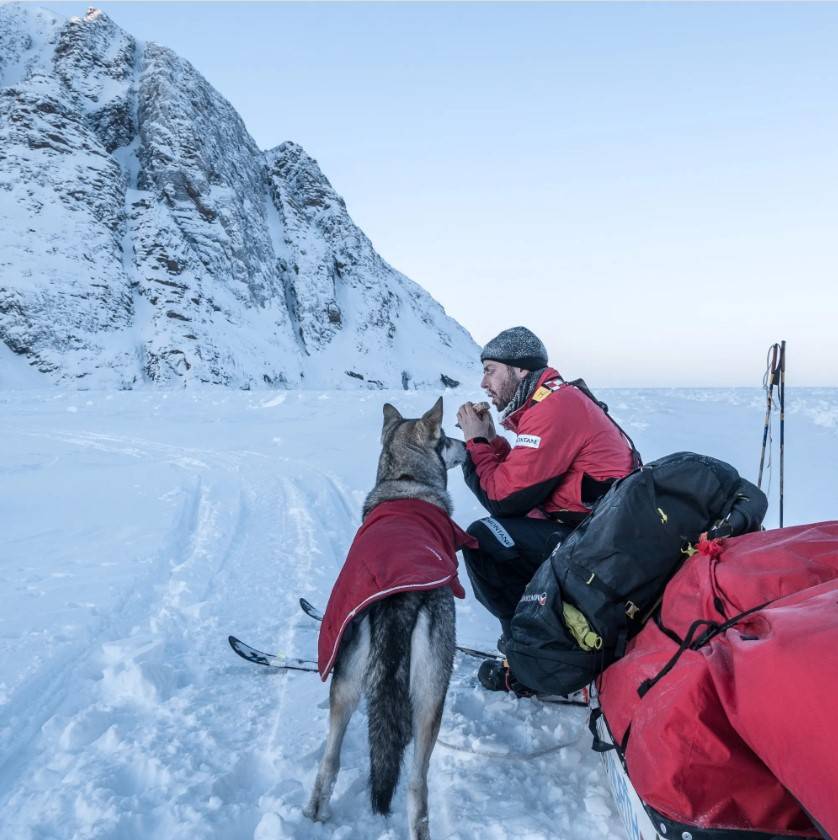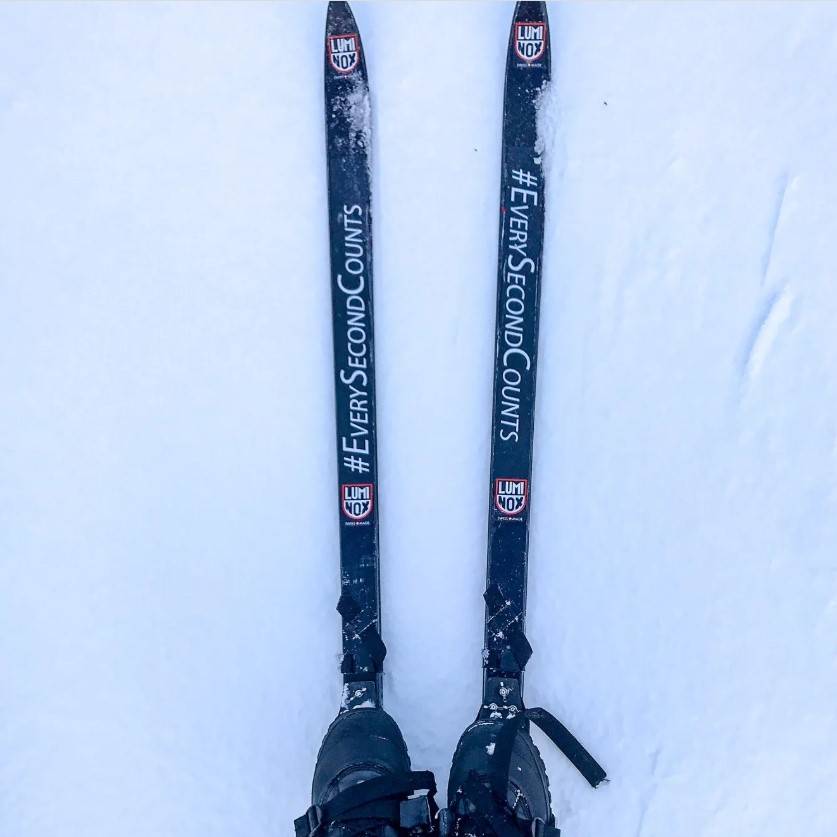 Triff Alex in den sozialen Medien