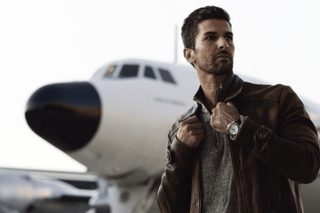 What are pilot watches?
Pilot watches, also known as aviator watches, are watches designed specifically for use by pilots, air traffic controllers and other aviation professionals. As well as pilots, people involved in other activities such as navigation, sailing, outdoor enthusiasts, military personnel and people who appreciate a watch with a classic and timeless look may also find these watches useful.
What makes a good pilot's watch? Design and Technology
A good pilot's watch should have a clear, easy-to-read dial with large, easy-to-read numerals and markers. It should also have a robust and durable construction with a sturdy case and a reliable, high-precision movement.

In terms of design, a pilot's watch should be classic and timeless, with a simple and uncluttered layout. It should also be comfortable to wear, with a well-designed strap that won't slip or become uncomfortable with prolonged wear.

Technical features include an automatic or quartz movement, a date display and stopwatch function, a rotating bezel or slide rule that can be used for navigation calculations, an anti-reflective sapphire crystal, and water resistance of at least 100m. Luminous hands and markers are also desirable for the watch visibility in low light conditions.

Some pilot's watches also have additional features such as a GMT function to keep track of multiple time zones or a chronograph function to measure elapsed time.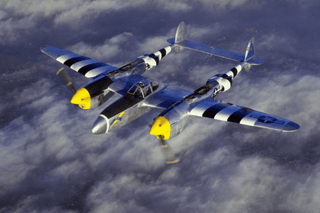 What aviator watches are available from Luminox?
Luminox is a brand that specialises in creating high quality aviator watches for men. The Luminox Air Series is a stunning range of timepieces designed with the professional pilot in mind. The collection includes the famous F-117, the P-38 Lightning and the Air Automatic Constellation. Each of these timepieces has a unique design that pays homage to the aircraft they are named after. They all feature Luminox's signature self-powered illumination system for better readability at night. Most of the watches feature GMT, allowing the user to keep track of time in two different time zones.