Kleine Schritte können Grosses bewirken #WeCare
"At Luminox, we believe that Sustainability is a matter of respect versus our planet, our customers, our partners and the generations to come. For decades, we have consistently maintained a responsible use of resources, searched for eco-friendly solutions and alternative materials. With our successful track record, we continuously reduce our ecological footprint, step by step. We would like other watch companies to follow our example to support next generations."
André Bernheim, Co-owner and Chairman of the Board of Directors and Environmental Officer of the Group
Nachhaltigkeit @ Mondaine Gruppe
André Bernheim, (Vorstandsvorsitzender und CSO – Chief Sustainability Officer) gibt eine Zusammenfassung der Nachhaltigkeitsleistungen der Mondaine Group Ltd., in der er Einblicke in die Bemühungen der letzten fünf Jahrzehnte sowie einen Ausblick auf die Ziele der Zukunft gibt für die Firma.
Weitere Details findest du hier im ausführlichen Nachhaltigkeitsbericht.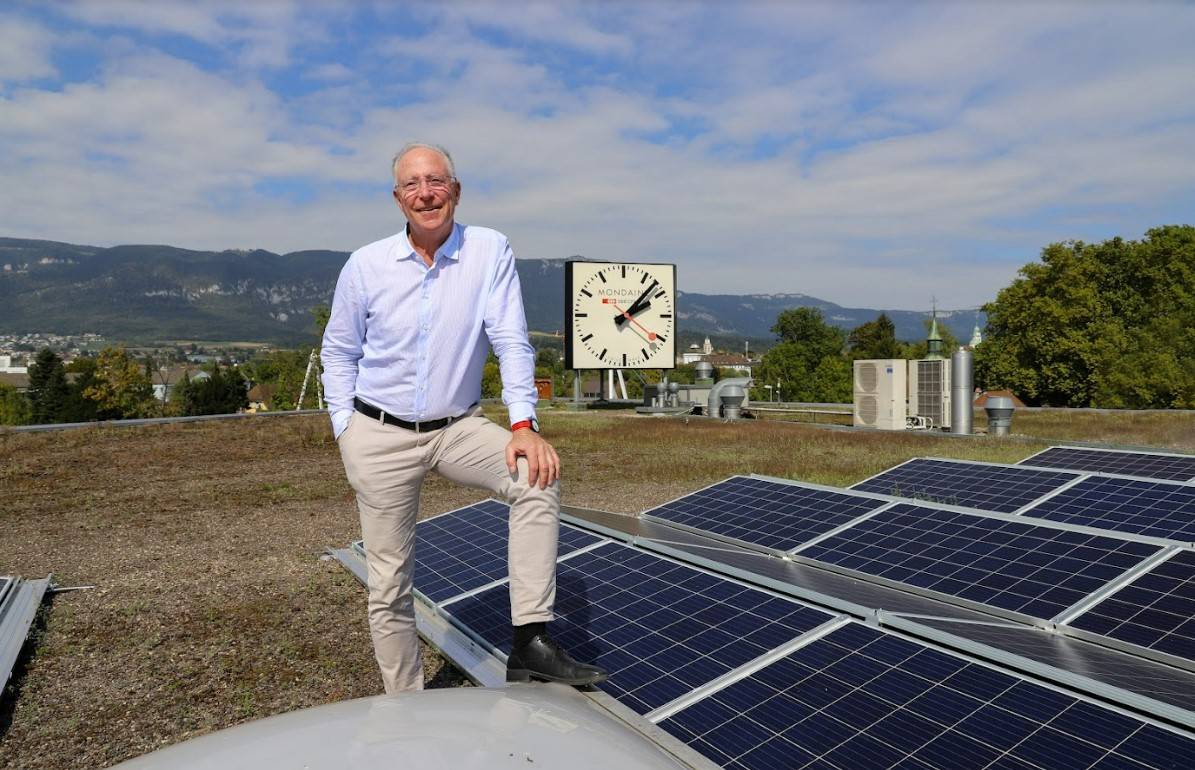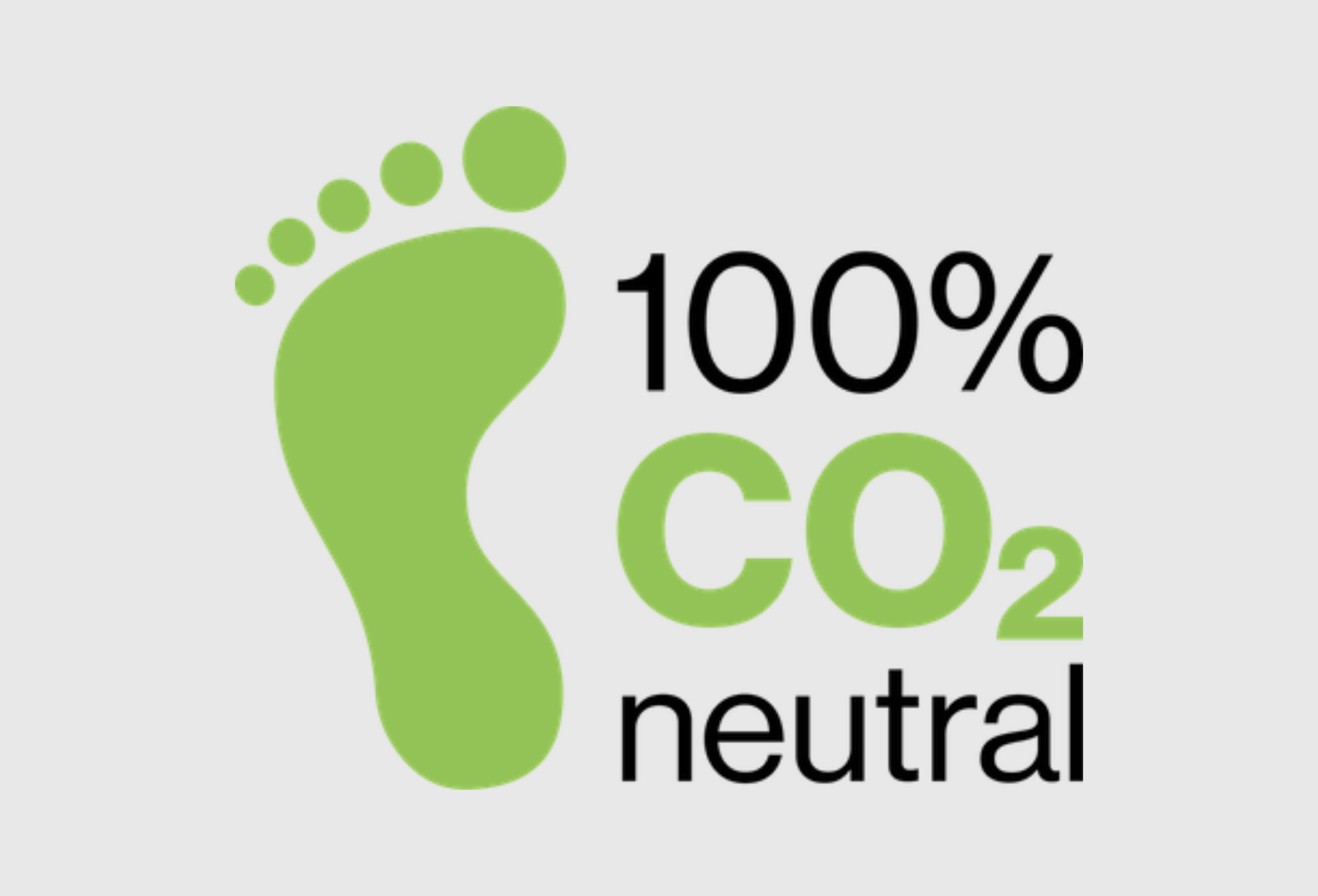 The world's first CO2 neutral watch company
Mondaine Watch Ltd. is one of the first entirely carbon-neutral watch companies in the world, representing a significant achievement for the family-run SME, which was founded in 1951.

Mondaine Watch Ltd. has been engaged in efforts to reduce its own carbon footprint for several decades. Since 2020 the entire group is comprehensively CO2 neutral on scope 1,2,3 of the GHG protocol.

The photovoltaic system on the factory roof, the use of hydroelectricity at our headquarters, a reduction in the volume and weight of packaging and the use of eco-friendlier materials in our packaging, casings and straps have all had a positive impact on our carbon footprint.
Go for Impact
The importance of sustainable supply chains is increasing.

Daher erklärt der Miteigentümer der Mondaine-Gruppe, André Bernheim, in diesem kurzen Video von Go for Impact die Herausforderungen, denen sich ein Schweizer KMU stellen muss. Dabei geht nicht darum, die perfekte Lösung zu finden, sondern darum, wie man vorgeht: Verbesserungen werden Schritt für Schritt erzielt. Diese bringen letztlich auch wirtschaftliche Vorteile und helfen, Lieferketten zu sichern.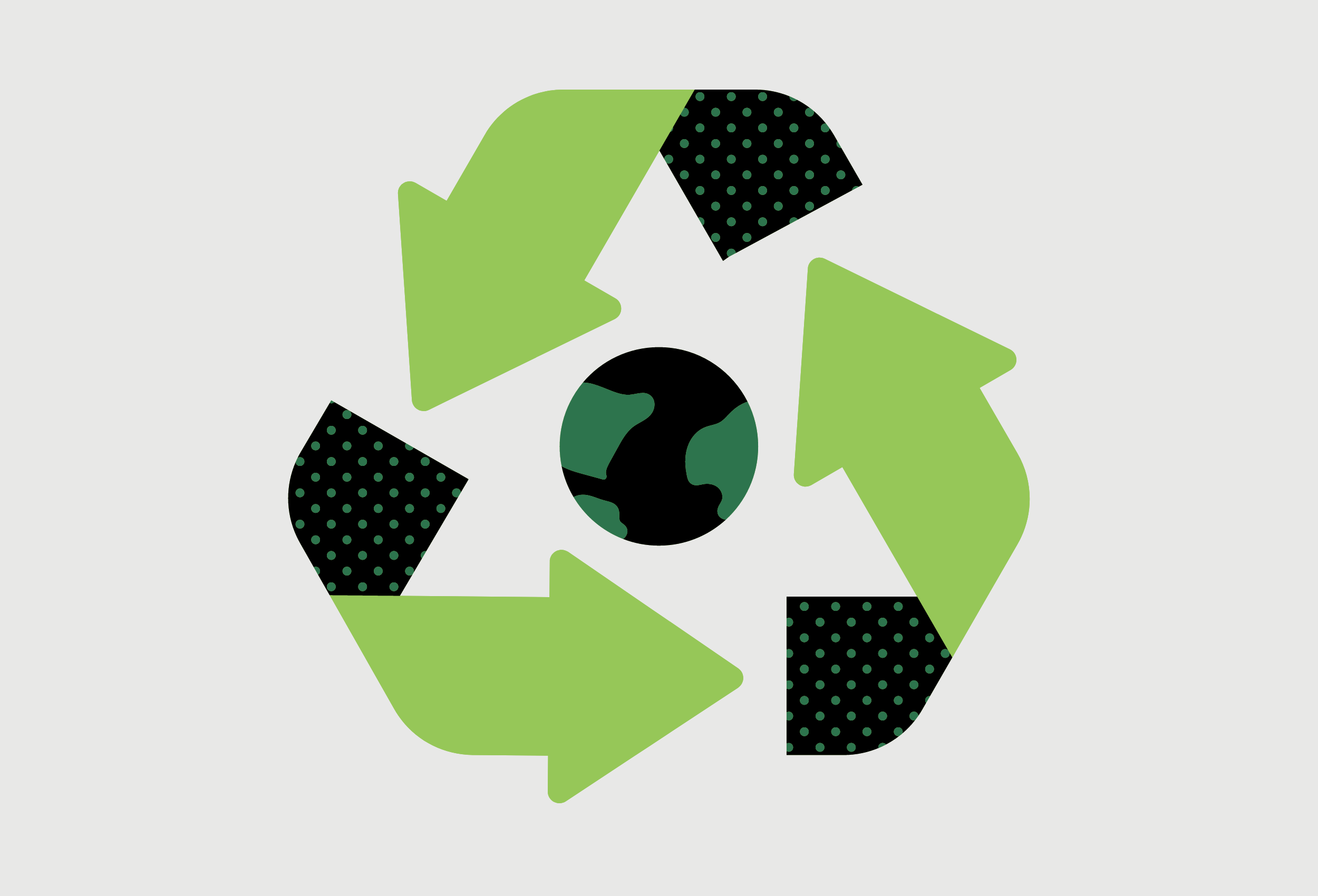 Stetiges Recycling & nachhaltige Verpackungen
Corporate sustainability and a sense of environmental and social responsibility have been an integral part of the Mondaine Group's DNA for decades.

Materials such as waste paper, cardboard, batteries, PET bottles, plastic, and production waste, such as steel or electrical parts have been consistently separated, collected and recycled for decades.

Bei einigen Mondaine-Armbanduhren wurde zu über 50% kleineren und leichteren Verpackungen aus recyceltem PET gewechselt und alle verwendeten Druckpapiere stammen aus nachhaltiger Forstwirtschaft und sind FSC-zertifiziert.
Our solar installation
Since September 2019, the Mondaine Group has been operating a photovoltaic system on the roof of its own factory in Biberist, Switzerland.

Der aus Solarenergie erzeugte Strom deckt bis zu 80% des jährlichen Gesamtbedarfs, die restliche Energiemenge wird durch Ökostrom aus einem Wasserkraftwerk gedeckt.

Mondaine spart auf diese Weise jährlich rund 77 Tonnen an CO2-Emissionen ein.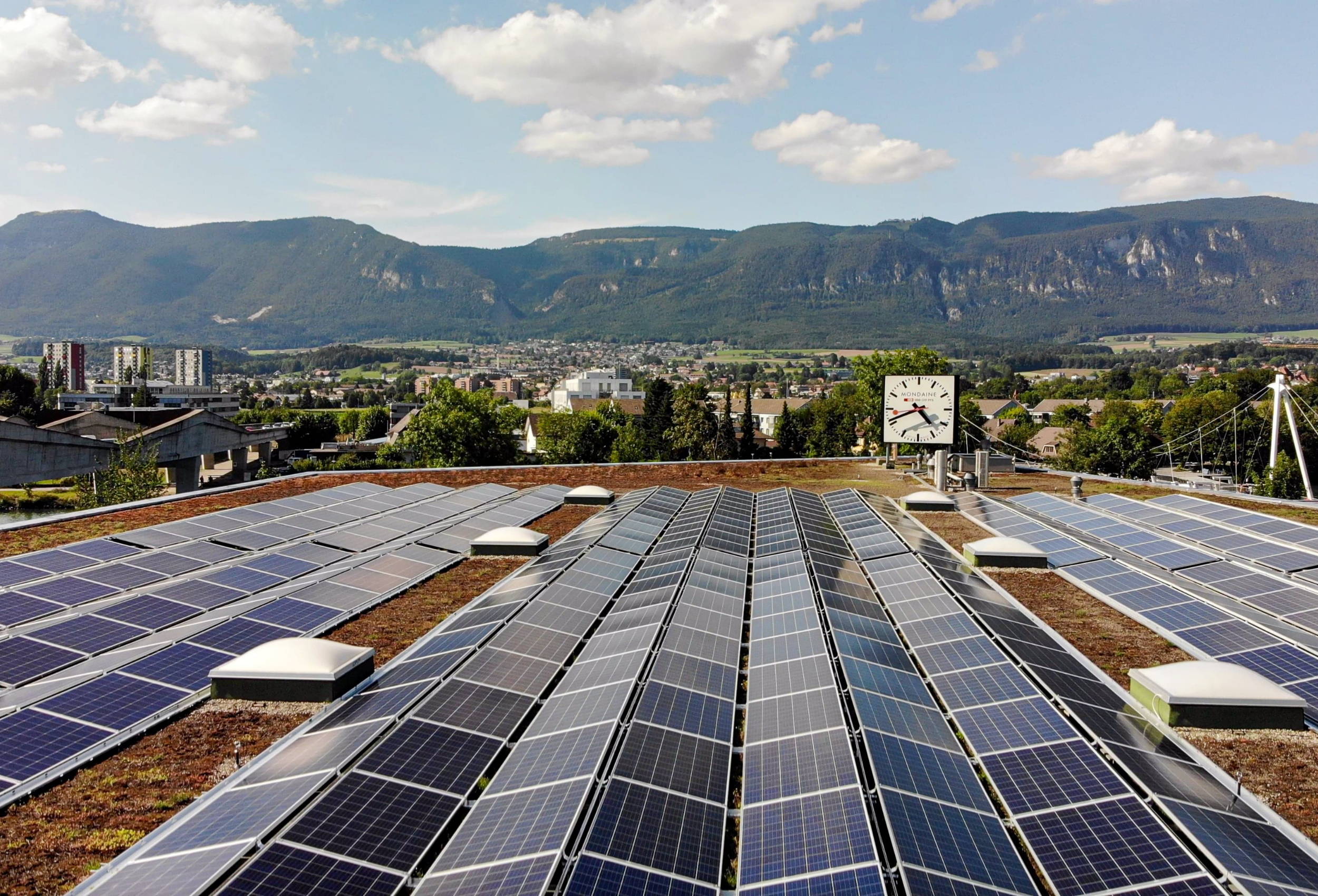 100 Million Trees
We are all part of the problem. Become part of the solution! Together with Fairventures Worldwide, Luminox is proud to support smallholder farmers in the tropics with reforestation.
#tide X Luminox
We have revamped our production processes in partnering up with #tide, a Swiss company that invented #tide ocean material® made from 100% ocean-waste plastic. On five islands in the Andaman Sea off the coast of Thailand, local fishermen are being trained and paid to gather and sort plastic waste. The #tide material starts out as this collected plastic waste, which is then broken down by a sophisticated sustainable process to its base particles. These are treated, cleaned, and then shredded so that they can be injected, just like the original plastic it once was.

In this way, Luminox reuses this material, reduces the impact on the planet, and helps to clean up the ocean, while also helping these indigenous people learn a new skill and make a regular income.

Entdecke unsere #tide ECO series.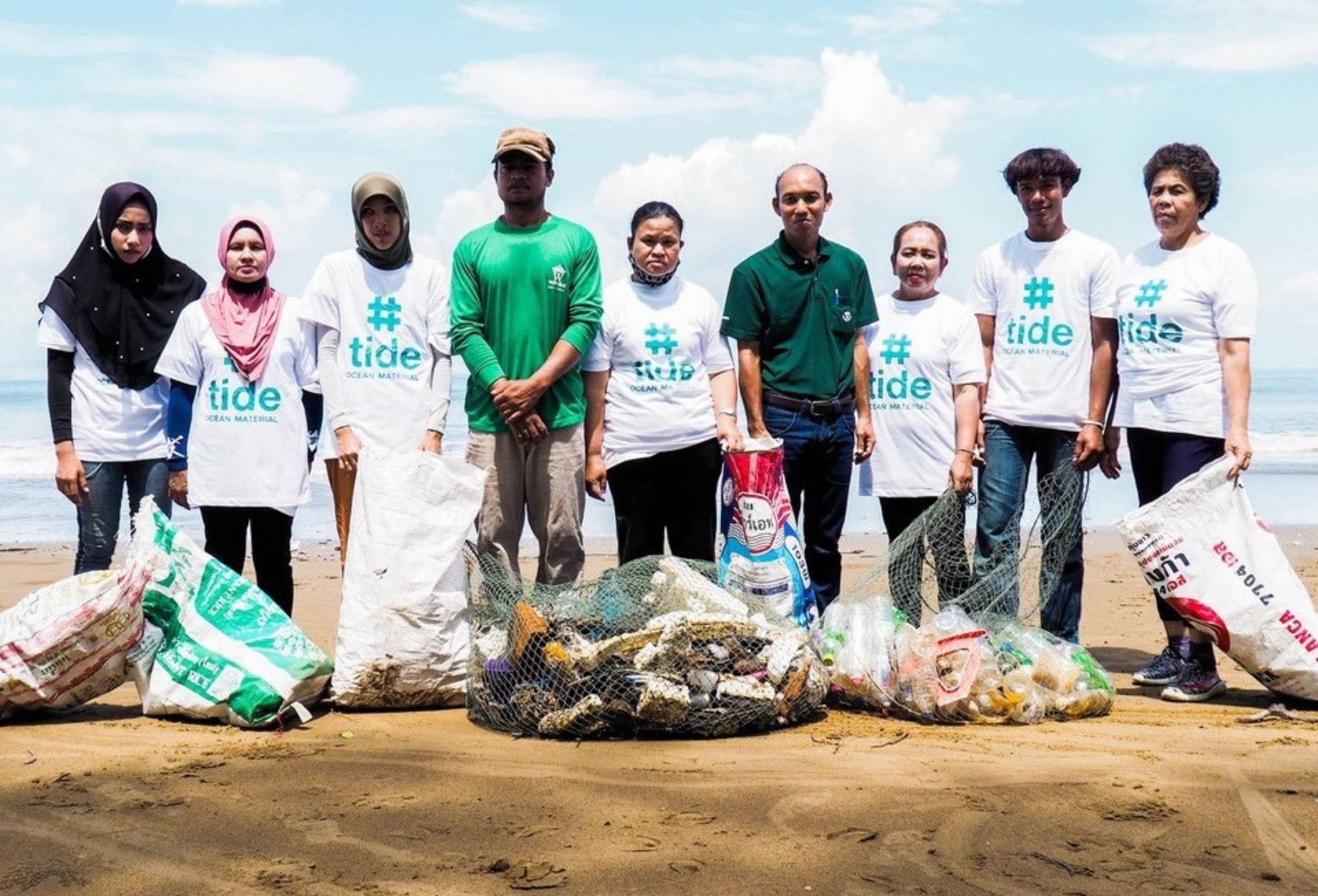 Bear Grylls Eco Series X Luminox
The Bear Grylls Survival ECO series is made with #tide material, a 100% recycled ocean-bound plastic! A true statement for cleaner oceans and sustainable lifestyle.
"Proud to protect our ocean and our planet."
Bear Grylls
Wir unterstützen wichtige Projekte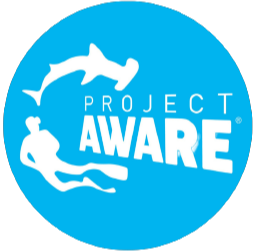 Project Aware
Project AWARE is a global movement for ocean protection powered by a community of adventurers. Project AWARE brings together a dedicated team of individuals around the world who share a passion for ocean protection and adventure to secure real and direct environmental victories.

Luminox is directly donating a portion of the retail price from each sale of its Bear Grylls X #tide watch-a timepiece made from 100% recycled materials-to Project AWARE. In total, CHF 45,000 will be donated to Project Aware from proceeds of the limited edition timepiece.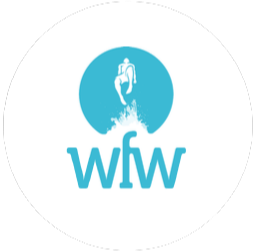 Water for Water
Mondaine Watch Ltd. Is a supporter of the NGO "Water for Water". We support the non-profit financially, by donating to sustainable projects in Switzerland, Zambia and Mozambique.

In Africa, "Water for Water" provides safe access to clean water, sanitary facilities and promotes vocational training in the water sector.

In 2009, Mondaine signed an agreement for CHF 7,000 annual support.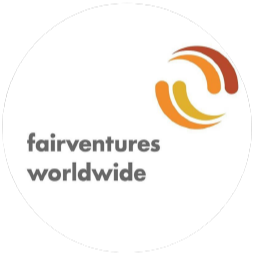 Fairventures worldwide
At the start of the new decade, Mondaine launched a multi-year collaboration with the non-profit organization Fairventures. The NGO is committed to reforesting the rainforest in a very socially responsible manner in endangered areas, such as the Indonesian island of Borneo.

Im Frühjahr 2020 lancierte Mondaine spezielle WE CARE-Modelle der Mondaine essence-Linie. Von jedem verkauften Modell dieser wohl ökologischsten Armbanduhren der Welt gehen 20 CHF direkt an Fairventures.

The progress of the reforestation project can be followed on an interactive webmap on the NGO's website. The area to be reforested by Mondaine is marked with the "Mondaine" label.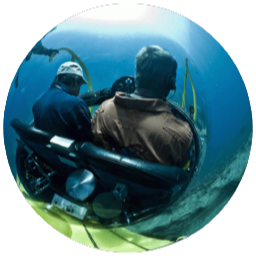 Undersea voyager project von Scott Cassell
Founded by undersea explorer Capt. Scott Cassell, the Undersea Voyager Project is designed to explore the first 1,000 feet of seawater (the largest environment on Earth) on a continuing series of missions to explore the Earth underwater.

Seine Aufgabe ist es, die wissenschaftlichen Erkenntnisse und das Verständnis für die Weltmeere, den Einfluss des Menschen auf sie und das Leben in ihnen zu fördern und gleichzeitig die Ergebnisse einem weltweiten Publikum frei zugänglich zu machen.

Luminox has been at his side since 2009 with a series of special edition watches that withstand the extremes of the underwater world. Some of our proceeds go to Scott Cassell's projects. So far we have been able to support Scott Cassell with over CHF 125,000.
Check our Sustainability Report