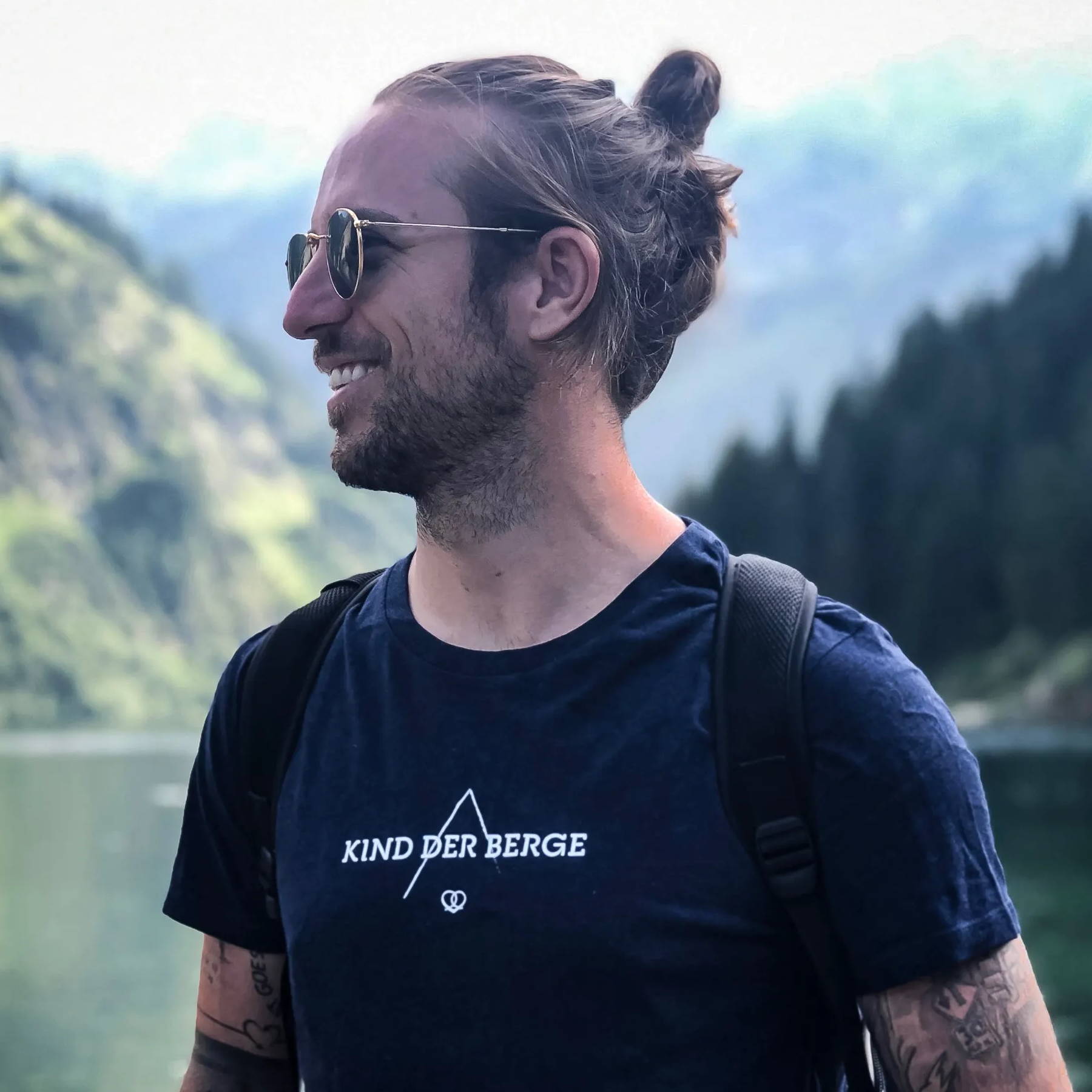 Mike ist ein heimatverbundener Content Creator aus München. Auf Instagram teilt er jeden Tag seine Leidenschaft für die Heimat, Outdoor-Abenteuer, Sport und das traditionelle bayrische Lebensgefühl mit seinen Usern.
Das ist seine Geschichte.
Was bedeutet "Niemals Aufgeben" für Mike?
Vorhaben, Pläne, Ziele – dabei ist es mir stets wichtig, mir konkret etwas vorzunehmen. Nur so kann ich mich wirklich weiter entwickeln, wachsen und meine Vorhaben erreichen. Oftmals geht all das leider nicht so ganz ohne Hindernisse oder nennen wir es einen Gegner: Den Widerstand. Sei es von außen, durch Kritiker oder Rückschläge – oder sogar durch mich selbst: Durch Zweifel, Frust oder auch mässiger Erfolg.
Wer kennt es nicht auch. Ich habe solche Augenblicke oft genug selbst durchlebt. Eine mögliche Folge könnte sein aufzugeben. Bei mir ist es so, dass mich schon vor einigen Jahren ein bestimmtes Motto, welches für mich bis heute von großer Bedeutung ist, stark motiviert und geprägt hat. Dieses lautet: "Failure is not an option!" Und eben genau das, aufzugeben oder die Flinte ins Korn zu werfen, sind für mich nie ernstzunehmende Optionen. Ehrlich gesagt ist mir aufgeben auch einfach viel zu bequem. Na klar würde die ganze Anstrengung sofort aufhören, mögliche Kritiker triumphierend verstummen und das ganze Leiden hätte ein Ende… – vorerst. Denn dann geht ziemlich sicher das Kopfkino los. Ich habe für mich entschieden, dass ich mich in solchen Momenten nachträglich nicht mit Fragen wie "was wäre gewesen, wenn…? Was wäre, wenn ich nicht aufgegeben hätte? " auseinandersetzen will.
Ich bin davon überzeugt, an Herausforderungen und ganz speziell schwierigen Situationen besonders gut zu wachsen. Nach meiner Erfahrung deutlich mehr, als an allen Themen, die sich in unserer Komfortzone abspielen und in der wir folglich spürbar weniger gefordert werden. Davon bin ich zweifellos überzeugt, weil ich genau diese Erfahrung schon mehrmals durchlebte und über die Jahre eine professionelle Einstellung dazu entwickelt habe. Fehlschläge und Misserfolge gehören genauso zum Leben, wie eben Erfolge. Wer bei kleinen Enttäuschungen nicht sofort aufhört, bei dem werden die Erfolgserlebnisse niemals enden, da bin ich mir sehr sicher. Mit dieser Akzeptanz und dem Wissen, dass mich – auch in Zukunft auftretende – Rückschläge nicht gänzlich aus der Bahn werfen werden oder meine Pläne und großen Ziele aus den Augen verlieren lassen, habe ich einen souveränen Umgang zu dieser niemals endenden Challenge entwickelt. Für meinen Weg habe ich bis heute festgestellt, dass diese Einstellung der beste Selbstschutz ist.
Verstecken bringt an dieser Stelle nichts. Und wie ihr wisst, steht aufgeben bei mir nicht auf der Agenda. Das Zitat von Michael Jordan bringt es aus meiner Sicht ziemlich genau auf den Punkt: "Don't be afraid to fail, be afraid not to try".